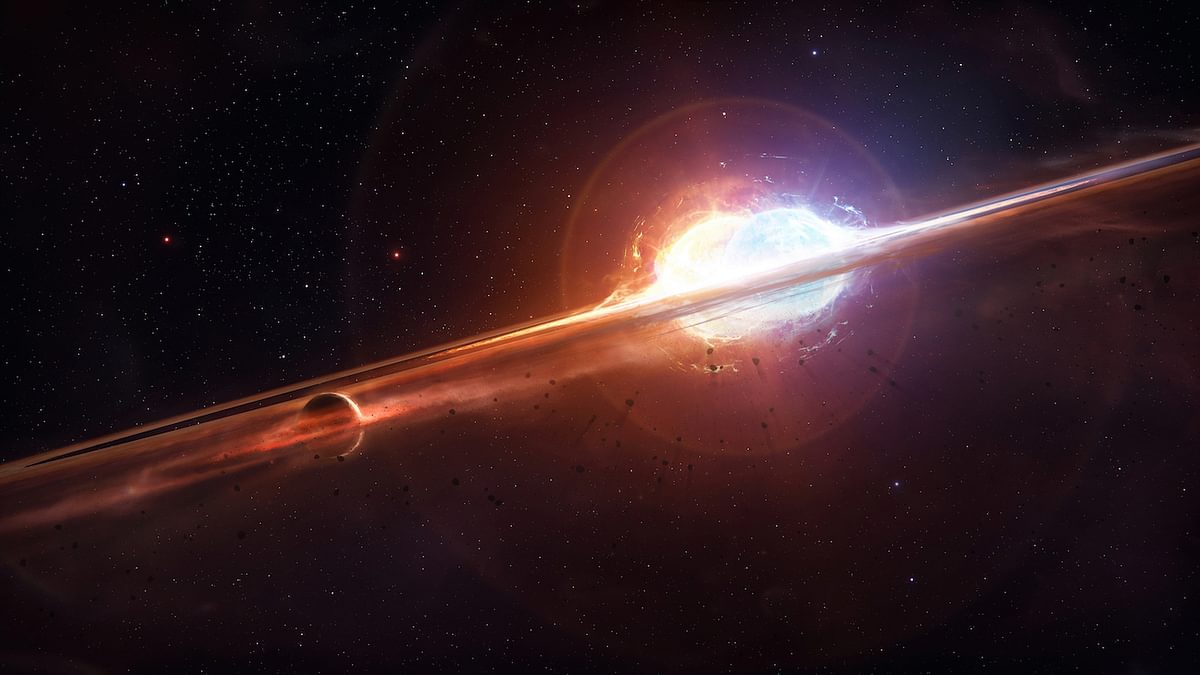 Hello, SpaceTime devotees!
Welcome to another cosmic journey as we unravel the mysteries of the universe in the latest episode (Series 26, Episode 82) of our beloved podcast, SpaceTime with Stuart Gary.
Prepare to be intrigued as we reveal the existence of a planet that challenges our understanding of celestial physics. This planet, dubbed 8 Ursae Minoris b, orbits a red giant star that should have consumed it - a truly enigmatic existence.
Turn your gaze closer to home as we delve into the Sun's latest activity. It has recently emitted an X 1 class solar flare - one of the most powerful categories of solar flares known to mankind.
In a significant development down under, the Albanese government in Australia has opted to terminate a billion-dollar satellite Earth resources program, raising questions about the country's future space exploration initiatives.
Adding to the intrigue, we highlight the second-last flight of the massive United Launch Alliance Delta IV heavy from Cape Canaveral, Florida. Its mission? To launch a top-secret spy satellite into orbit.
Lastly, don't miss our Science Report segment where we discuss an array of hot science topics. The World Meteorological Organization's formal declaration of an El Niño event, Earth's record-setting average temperature, and the potential carcinogenic risk of a common artificial sweetener are all on the table. Plus, we explore the impact of science on the fascinating field of UFOlogy.
Join us as we traverse through the cosmos, exploring the wonders and mysteries that the universe presents us. Tune in now to embark on this thrilling astronomical adventure.
Stay curious, stay informed, and as always, keep looking up!
SpaceTime with Stuart Gary: Astronomy, Space, Science - Your Universe, Explained. 🌠🔭🚀
Listen to S26E82 now: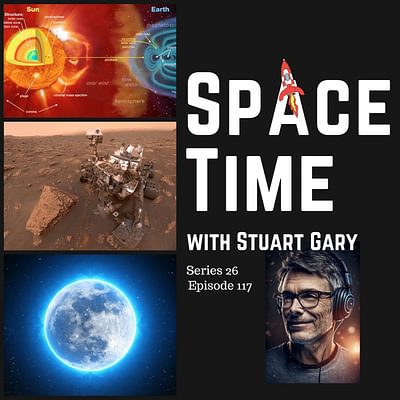 **Show Notes: SpaceTime S26E117 Podcast** - **NASA's Parker Solar Probe's Encounter with CME** - The Parker Solar Probe recently experienced one of the strongest coronal mass ejections (CME) ever documented. - **Curiosity Rover's Challenging Ascent** - After three attempts, NASA's Mars Curiosity rov...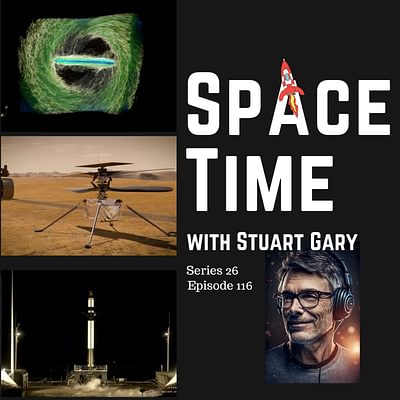 SpaceTime Series 26 Episode 116 *Black holes eat faster than previously expected A new study is changing the way astrophysicists understand the eating habits of supermassive black holes. *Ingenuity Helicopter sets new altitude flight record on Mars NASA's Mars Ingenuity Helicopter has set a new alt...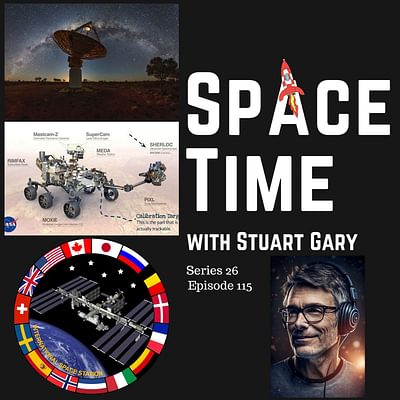 SpaceTime Series 26 Episode 115 *Astronomers reveal cosmic ribbon around rare galaxy Astronomers have identified a spectacular stream of atomic hydrogen wrapped around a distant galaxy like a giant cosmic ribbon. *A new location in the search for Martian life NASA's Mars Perseverance rover has just...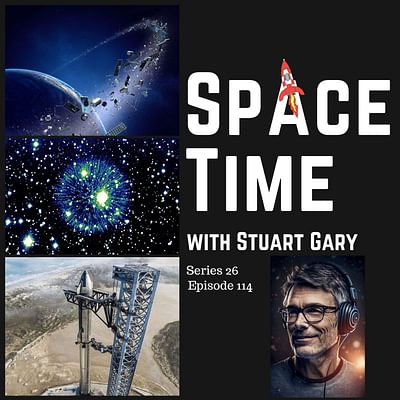 This episode of SpaceTime is brought to by Incogni...protecting you and your data online. Use code STUARTGARY at the link below to get an exlusive 60% off an annual Incogni plan: https://incogni. com/stuartgary **SpaceTime with Stuart Gary - Series 26 Episode 114 Show Notes:** - **Orbital Satellite ...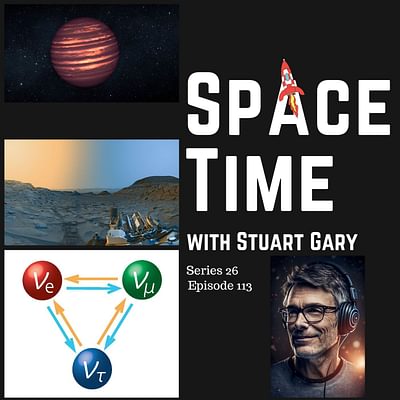 This episode of SpaceTime is brought to you with the help of Incogni - safeguarding your privacy online. To get a whopping 60% off your subscription as a SpaceTime listener, just visit www.incogni.com/stuartgary SpaceTime with Stuart Gary Series 26 Episode 113 Show Notes - **Webb Telescope's Local D...
SpaceTime Series 26 Episode 112 *Finding the closest black holes to Earth Astronomers searching for black holes near the Earth have discovered what appears to be a seething nest of them in the Hyades star cluster just 153 light years away. *A black hole slowly devouring a Sun like star Astronomers ...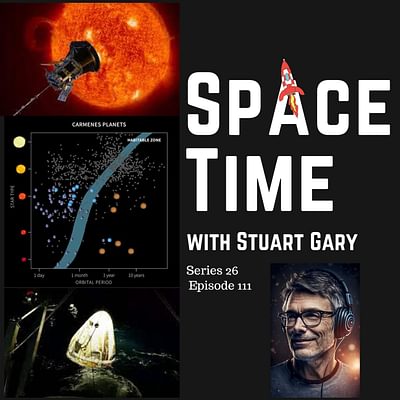 **SpaceTime with Stuart Gary Series 26 Episode 111 Show Notes** 1. **Parker Solar Probe's Venus Flyby:** Dive into the details of the Parker Solar Probe's recent gravity-assist flyby of Venus. This maneuver has propelled the spacecraft into a series of record-setting flights around the Sun commencin...