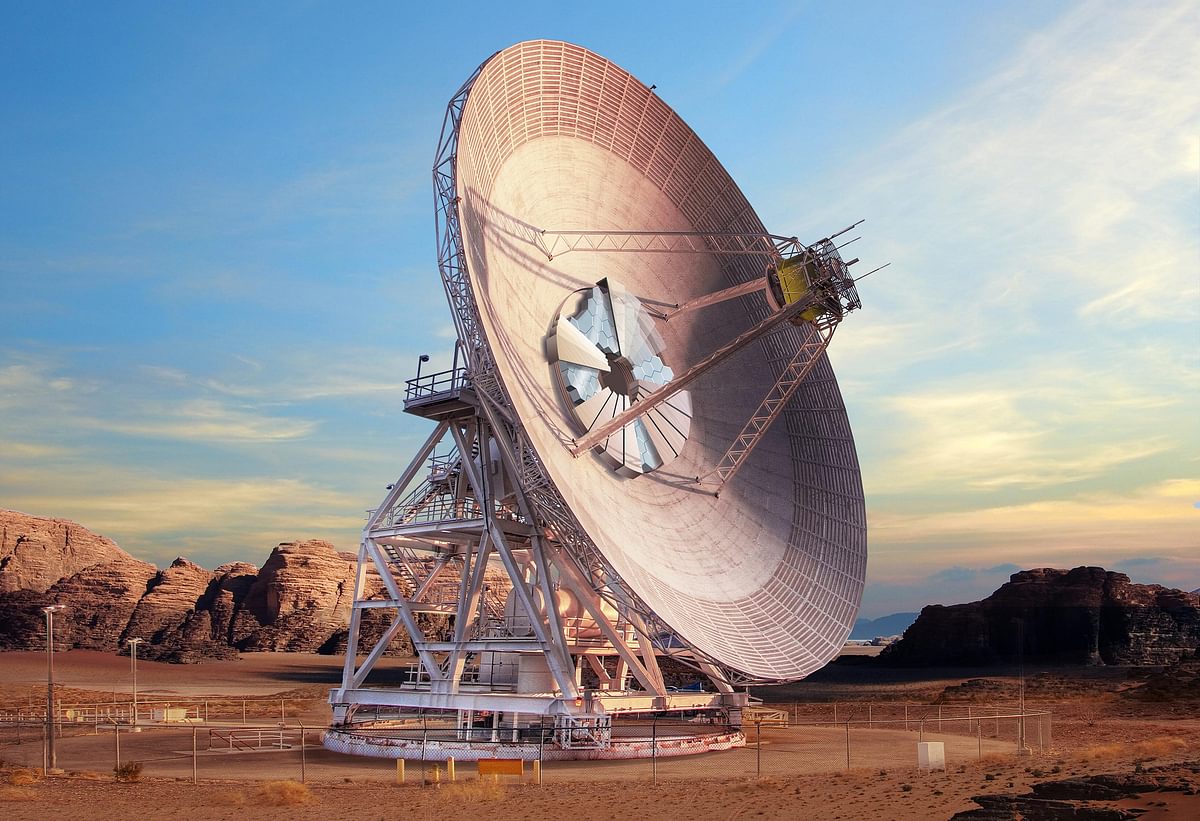 NASA's Deep Space Network (DSN) is not just a collection of giant radio antenna dishes; it's a marvel in space exploration and communication. Positioned strategically in Goldstone, California; Madrid, Spain; and Tidbinbilla near Canberra, this network is managed by NASA's Jet Propulsion Laboratory in Pasadena, California.
**What is the Deep Space Network?**
At its core, the DSN is designed to communicate with spacecraft voyaging to the moon and even further into the cosmos. But its capabilities stretch beyond mere communication. It's a tool that aids scientists in conducting intricate scientific investigations, such as analyzing the gravity and density of planets and asteroids.
**How Does it Work?**
When a spacecraft reaches its celestial destination, it relies on radio antennas to establish communication with the DSN. In return, the DSN beams radio signals back to the spacecraft. As every spacecraft follows a predetermined path, it emits radio signals while orbiting its target. By observing changes in the frequency of these signals, scientists can deduce the spacecraft's exact location and speed, thanks to the Doppler effect.
**The Doppler Effect Explained**
The Doppler effect is a phenomenon we encounter in our daily lives. It's the reason a siren's pitch changes as it approaches and then moves away from us. This change in pitch is due to the compression and expansion of sound waves. Similarly, electromagnetic waves, like the radio signals from a spacecraft, undergo the same effect. As the spacecraft and the DSN antenna move relative to each other, the frequency of the radio signals changes, providing invaluable data.
**Gravity's Role in Space Exploration**
Gravity, the force that keeps planets in orbit around the Sun and causes objects to fall on Earth, plays a pivotal role in these investigations. The gravitational pull a spacecraft experiences can reveal details about the celestial body it's orbiting. For instance, variations in gravity can indicate the density of the material below the spacecraft. By mapping these gravitational fields, scientists can glean insights into the internal structure of celestial bodies.
**DSN: More Than Just Communication**
While the DSN is instrumental in communicating with dozens of NASA's robotic spacecraft exploring our solar system, its role is multifaceted. It's not just a messaging service; it's a tool for radio and gravity science experiments. By combining our understanding of radio waves with the properties of gravity, the DSN helps scientists delve deeper into the mysteries of our solar system.
In conclusion, the Deep Space Network is a testament to NASA's commitment to pushing the boundaries of space exploration and knowledge. Through its intricate system of antennas and the principles of radio and gravity science, we're gaining a clearer picture of the universe around us.